Furniture Painted Board-Fiberboard
Product Detail
Product Tags
Description
Main quality indicators of fiberboard(Furniture Painted  board)

Dimensional deviation, density and moisture content requirements

project

unit

Nominal thickness range/mm

<8

8-12

>12

Thickness deviation

sanded board

——

±0.20

±0.30

±0.30

Density variation
within panel

%

±10.0

Length and Width Deviation

mm

±2.0,max±5.0

Squareness

mm/m

<2.0

density

g/cm3

0.71-0.73 (allowable deviation is ±10%)

moisture content

%

3-13

Formaldehyde emission

——

E1/E0/ENF/CARBP2/F4star

Note: The thickness of each measuring point in each sanded board should not exceed ±0.15mm of its arithmetic mean value.

Physical and chemical performance indicators

performance

unit

Nominal thickness range/mm

≧1.5-3.5

>3.5-6

>6-9

>9-13

>13-22

>22-34

>34

Bending Strength

MPa

30

28

27

26

24

23

21

Modulus ofelasticity

MPa

2800

2600

2600

2500

2300

1800

1800

internal bond strength

MPa

0.6

0.6

0.6

0.5

0.45

0.4

0.4

 Thickness Swelling rate

%

45

35

20

15

12

10

8

Surface soundness

MPa

0.6

0.6

0.6

0.6

0.9

0.9

0.9
The product is specially used for spray painting and roller painting process, ordinary furniture and decorative fibreboard in indoor environment or outdoor dry environment with protective measures.In the production process, the  defibrating technology process finely controls the fine shape of the fiber, and according to the different needs of customers for environmental performance, urea-form aldehyde glue and MDI no aldehyde glue can be used.The  hot pressing and paving technology proocess finely controls the stability of the surface density of the board, and with the support of  steam injection system  or microwave heating system, the product performance after hot pressing is more stable.The density of the product is about 730g/cm3, and the dimensional stability is good. The surface of the board is finely polished by multiple sanding, and the smoothness is high.Subsequent surface processing uses a small amount of paint to achieve a good paint effect and shorten the paint drying time. The paint film is plump, the paint surface is flat, even and glossy.The surface of the thin plate may not be sanding and polished. The product format size is 1220mm×2440mm, and the thickness ranges from 1.8mm to 40mm. The Products are unprocessed plain wood-base panel,which can be customized. The formaldehyde emission of the product can meet the E1/CARB P2/E0/ENF/F4 star standard. This product is not suitable for hot pressing finishing process.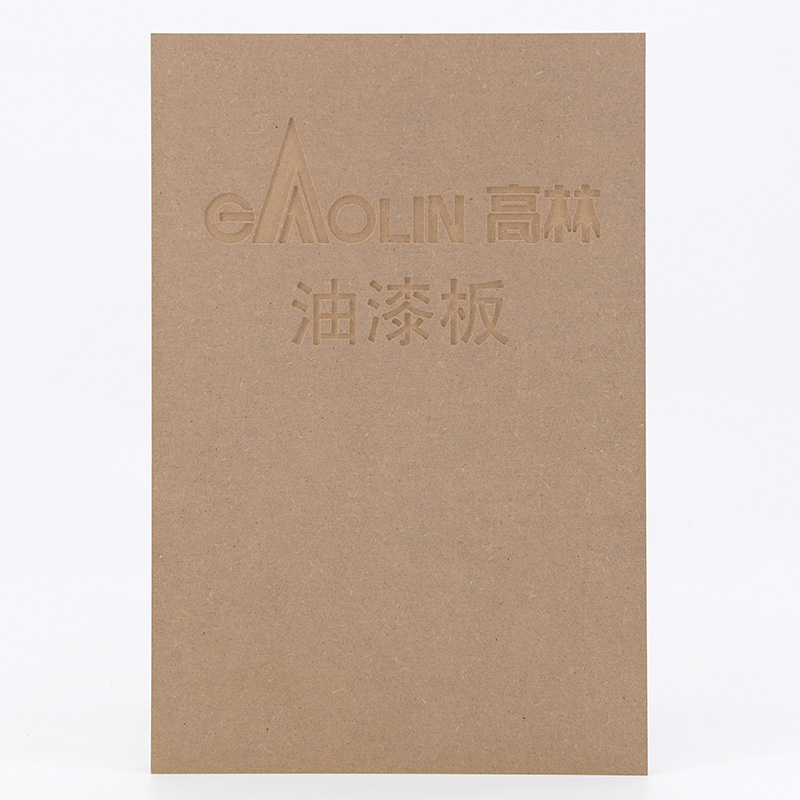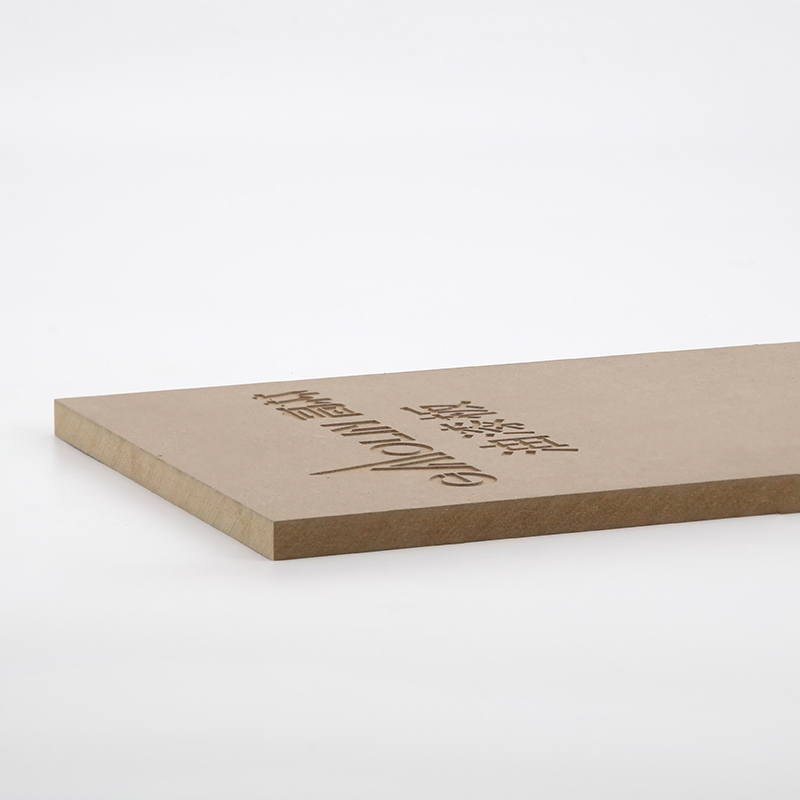 1. The production management system of each wood-based panel factory in our group has passed theOccupational Health and Safety Management System(GB/T 45001-2020/ISO45001:2018)、Environmental management system(GB/T24001-2016/IS0 14001:2015)、Quality management system、(GB/T19001-2016/IS0 9001:2015)Certification.product through CFCC/PEFC-COC Certification、FSC-COCCertification、China Environmental Labeling Certification、Hong Kong Green Mark Certification、Guangxi quality product certification.
2. The Gaolin brand wood-based panel produced and sold by our group has won the honors of China Guangxi Famous Brand Product, China Guangxi Famous Trademark, China National Board Brand, etc., and has been selected as China's top ten fiberboards  by the Wood Processing and Distribution Association for many years.
---
Previous:
Carve And Mill Fiberboard-Fiberboard
---
Write your message here and send it to us